Organization chart and
structure of the organization
The Club Maspalomas Suites & SPA is made up of a Management structure and Department Headquarters that interact with each other continuously in order to provide a comprehensive service and offer a product of the highest quality.
This mechanism owes its proper functioning to the coordination processes implemented vertically and horizontally, where the ultimate control is carried out by the Management of the establishment.
The organization chart is as defined below in the following section, with Mr. Iván Cáceres Jiménez being the most responsible as Director.
Download pdf
Download Free Office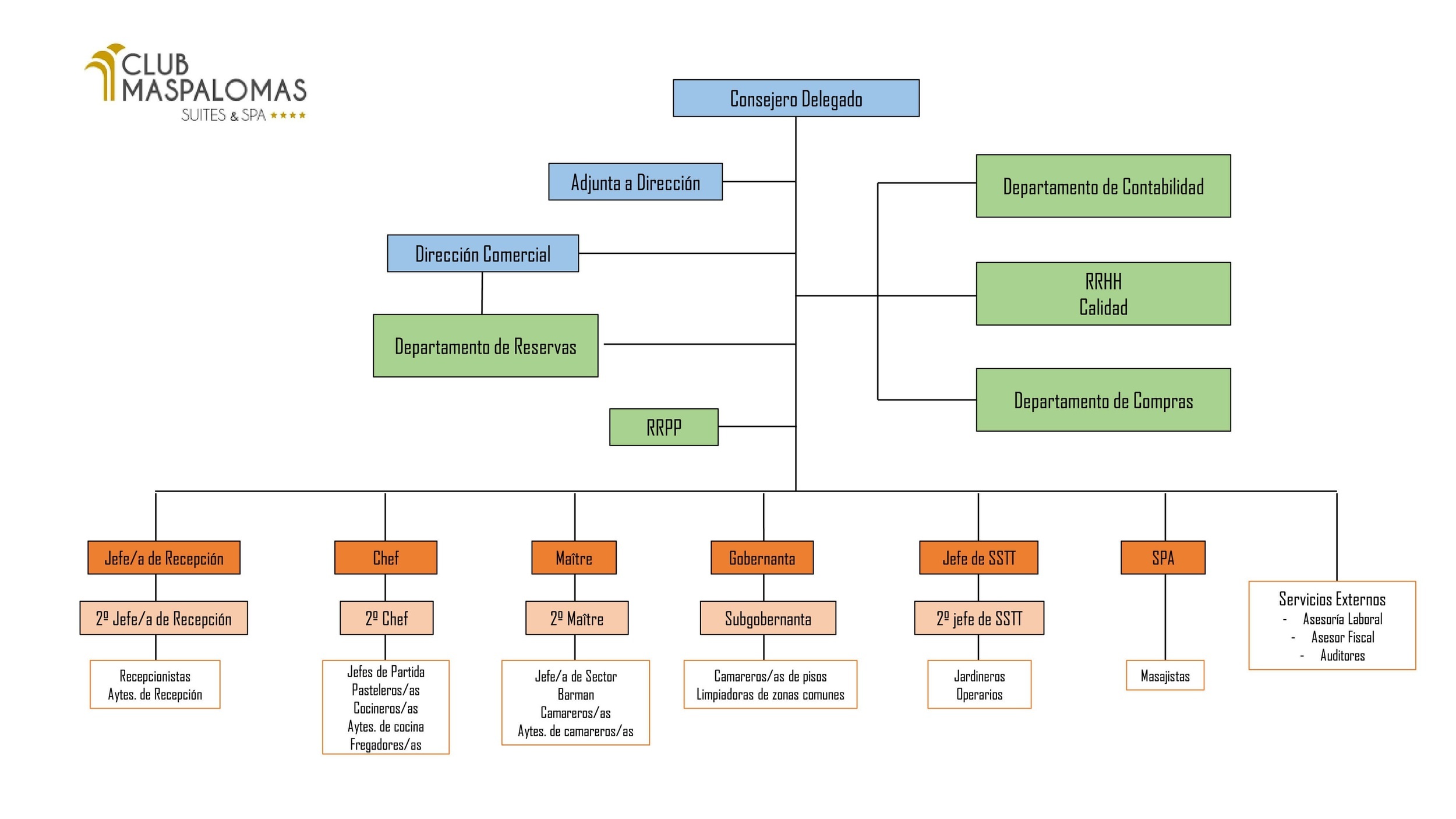 Download pdf
Download Free Office
*Date of modification 10.10.2022